The Sino-German symposium "The Yunnan Biodiversity Hotspot Project – program, objectives, and application" was held in Dresden, Germany, April 02‐06, 2016. The symposium brought together 40 representatives around the world.    The symposium was for the joint multidisciplinary "The Yunnan Biodiversity Hotspot Project". The major objective was to discuss the outline and content of the preproposal which has to be submitted to the German and Chinese National Science Foundations, respectively (DFG and NSFC)  in summer 2016.
The symposium was under the leadership of Volker Mosbrugger (Senckenberg) and Zhou Zhe‐Kun (XTBG). Researchers from the Paleoecology Group and Alice Hughs of XTBG participated in the symposium and presented their research progress.
Prof. Zhou Zhekun made an over presentation entitled "Evolution and extinction of some plants and their response to Asia Monsoon climate" . Dr. Su Tao presented "Selected Neogene floras of Yunnan in the project". Then Alice Hughs talked about "Understanding changing patterns of diversity in Yunnan and beyond".
During the symposium, a Letter of Cooperation Intent was signed between XTBG and Fankfurt Senckenberg Research Institute and Nature Museum of Germany. The two sides aim to enhance cooperation in scientific research, personnel exchange, and science communication.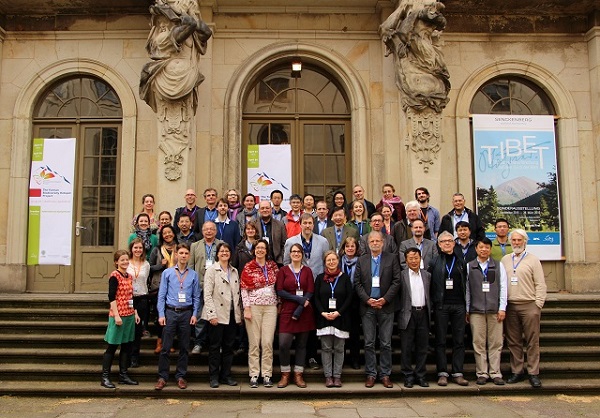 Participants pose a group photo